While Montana may be known for its breathtaking mountains and ranches the politicians from the state have been just as amazing. Montana has had a diverse range of politicians from political parties and each one has made some major impacts on the state. Ranging from their accomplishments, social game, and overall political status we have complied a list of the 20 most powerful politicians from Montana.
#20 Superintendent of Public Instruction Elsie Arntzen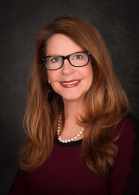 Party: Republican.
As Superintendent, Arntzen's responsibilities include supervising the K-12 public schools and districts. She also serves as a member of the Land Board, The State Library Commission, and is an ex-officio non-voting member of the Board of Public Education. Arntzen is a former 5th-grade teacher and a member of the Montana House of Representatives where she represented the 53rd district from 2005 to 2013. She has also been a State Senator serving from 2013-2017.
Assumed Office: January 2, 2017.
#19 Minority Caucus Chair Marilyn Marler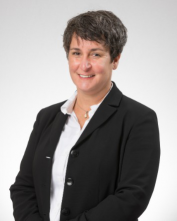 Party: Democrat.
Before joining Montana's House of Representatives, Marler was President of the Missoula City Council. Marler was great at getting people to work with and communicate with each other. Given her people skills, the Mayor once referred to her leadership as "remarkable." Marler was able to redo how sidewalks were paid for, they used to be 100 percent paid for by property owners adjacent to them, poorer neighborhoods could not afford the cost of sidewalks, they looked worse than the ones in wealthier neighborhoods. Now the city pays for most of the sidewalks.
Assumed Office: January 7, 2019, Committee Assignments: Local Government, Legislative Administration, Natural Resources, Taxation. Facebook: Marilyn Marler for Montana, HD 90.
#18 Minority Whip Tyson Running Wolf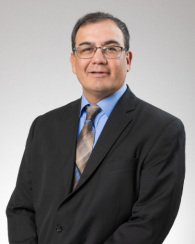 Party: Democratic.
Assumed Office: January 7, 2019, Committee Assignments: Education, Fish, Wildlife, and Parks, State Administration. Twitter: @RunningTyson 108 followers.
Fought against that bill that would have made it legal for non-tribal members to hunt within boundaries of reservations calling it "the biggest attack on tribal sovereignty by the state in 25 years" and that the bill would ruin the state's relationship with tribal nations, adding "our sovereignty is compromised again, so we could lose our trust in the state." He criticized the state for not consulting Montana's Indian caucus when the bill was being written.
#17 Minority Whip Laurie Bishop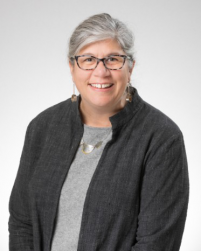 Party: Democratic.
Assumed Office: January 2, 2017, Committee Assignments: Agriculture, Education, Judiciary, Facebook: lauriebishiphd60.
Fought to protect workers from retaliation for talking about their wages. Also supported transparent pay policies to help narrow the wage gap by increasing opportunities for all employees, promote fairness, and improve worker productivity. She called the state of Montana "a trailblazer throughout history and that this is another issue where the state could be a leader. "Even with equal pay laws on the books, women still likely to earn less than men, I will continue to work across the aisle to develop common-sense policies to close those gaps," she said.
#16 Minority Whip Derek Harvey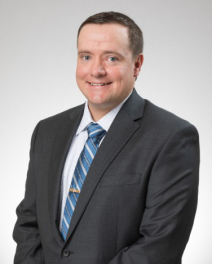 Party: Democratic.
As a Union firefighter, Harvey worked with Republicans to defeat a right-to-work bill on the floor of Montana's House of Representatives. The bill would have eliminated the requirement that Union members pay Union dues. Similar bills have passed in states such as Wisconsin, Michigan, Indiana, West Virginia, and Kentucky in recent years. Montana's Labor movement was also able to thwart a "paycheck deception" bill that would have banned automatic union dues deductions for unions in the public sector. It would have damaged unions in the future by making them required to collect their dues by hand, this would have led to members quitting the union thus reducing the power they hold.
Assumed Office: January 7, 2019 Committee Assignments: Business and Labor, Local Government, and Transportation. Facebook: Derek J. Harvey for MT HD-74 Butte.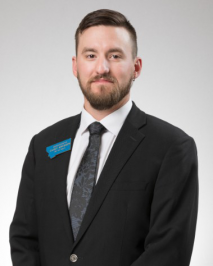 Party: Republican.
Assumed office: January 2, 2017 Committee assignments: Agriculture, Judiciary, Natural Resources, and Rules. Facebook: @caseyknudsenforhd33.
Currently pushing a bill that would allow agency directors appointed by the Governor to appoint more personal staff than already allocated. These departments include the Department of Justice, the Secretary of State's office, and the State Auditor's office. "The biggest reason why I wanted to bring this bill was to make it easier for these agencies to enact the will of the people," Knudsen said.
#14 Majority Whip Derek Skees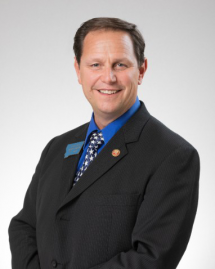 Party: Republican.
Assumed office: January 2, 2017, Committee Assignments: Ethics, Judiciary, Local Government, Rules, Energy Technology, and Federal Relations. Twitter: @derekskees 245 followers.
Currently aiming to shift tax revenue from medical marijuana into two different areas. Two-thirds of it will be state employee pensions, the remaining third will be allocated to a trust fund account, the interest will pay for marijuana cultivation and social costs. "The whole point of the bill is to not grow government with the new revenue,"  Skees said. The bill will push retail sales prices back from January to March of 2022 and it will lower the recreational marijuana tax rate down to 15 percent.
#13 Majority Whip Lola Sheldon-Galloway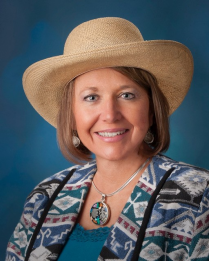 Party: Republican.
Assumed office: January 2, 2017, Committee Assignments: Agriculture, Education, Judiciary. Facebook: Lola Sheldon-Galloway.
Recently declared support for a bill that would ban abortion after 20 weeks of gestation. The bill also put restrictions on abortion medication and new requirements for medical professionals performing them. The bill would also impose felony charges for doctors who violate the mandates. "Montanans can make the right choice today and move forward, to take the ethical position and protect the unborn and give them life she said.
#12 Majority Whip Seth Berglee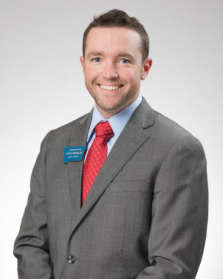 Party: Republican.
Assumed office: January 5, 2015 Committee assignments: Chair of Education, Vice-Chair of Judiciary, also sits on Fish, Wildlife and Parks, Legislative Administration, and Rules. Facebook: BergleeforHD58.
Proposed a bill that would allow dogs to hunt black bears, directing wildlife managers to reduce wolf populations, and, restricting the state's response in relocating grizzly bears. Berglee said the goal of the bill was to expand management options in some districts where there are higher wolf numbers. Berglee also spoke on ethics questions concerning his bill. "You're talking about ethics, we're talking about protection of property, livestock, and that needs to be part of the conversation," he added.
#11 Attorney General Austin Knudsen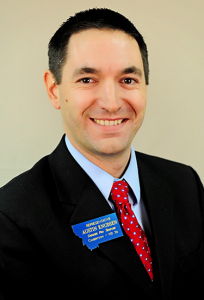 Party: Republican.
Previous experience: Served in the Montana House of Representatives from 2011 to 2019 and was the Speaker of the House from 2015-2019. Assumed office: January 4, 2021, Twitter: @MTAGKnudsen 1,657 followers.
Earlier this month Knudsen announced that there will be a temporary relief program that will help 15 year-olds get their learner's permits to clear drivers' education backlog and so student drivers can receive their licenses in a timely fashion. There are roughly 22,000 students currently waiting to enroll so they can receive their learner's permits. The large backup is due to the pandemic restrictions that exacerbated the numbers and resulted in a shortage of driving instructors. "Thousands of Montanans have not been able to get their learner's permits due to the lockdown measures and ongoing instructor shortages in school. Too many families have had to wait for more than a year for their son or daughter to get into a driver's ed class." Knuden said. "We are getting the bureaucracy out of the way so Montana teenagers can get back on track, learn to drive safely, and save their families money." Knudsen added.
#10 Secretary of State Christi Jacobsen
Party: Republican.
Previous experience: Previously served as administrator for Montana's Auditor office and Montana Department of Justice. Assumed office: January 4, 2021 Twitter: @MTSecofState 138 followers.
Secretary Jacobsen has recently sent a letter about election integrity in the State saying "the integrity of Montana elections relies on citizen involvement throughout the voting process.'' Her letter came after an article about alleged voter fraud in the November 2020 election was published in Real Clear Investigations by John Lott who works for the crime research center of Missoula. In her letter, she lists six ways her office would protect election integrity. Enhancing transparency, improving uniformity when processing ballots, providing broader access to election materials, evaluating processes and procedures relating to envelopes, reviewing the best practices when determining the validity of a ballot, and requiring annual voter list maintenance.
Party: Democrat.
Assumed office: January 2, 2017 Committee assignments: Natural Resources and Taxation. Twitter: @Kim_AbbottMT 743 followers
Abbott recently announced her opposition to a bill that would make it more difficult for Transgender residents to update the gender on their birth certificates. The bill would also ban girls and women who are transgender from playing on male sports teams. Abbott stated in a recent interview "What we're focusing on here if we pass this bill, is for trans folks to have incongruous documents. One vital piece of information doesn't reflect a person's true self, doesn't reflect the way they present themselves in their communities, and actually creates a dangerous situation for a lot of trans folks." Transgender activists argue that being able to change the gender on their birth certificate will allow them to avoid discrimination, harassment, and violence in the workplace. Whereas others will attest that letting women and girls who were originally born male compete in women's sporting events creates an unfair advantage.
#8 Majority Leader Sue Vinton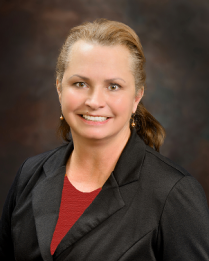 Party: Republican. Assumed office: January 2, 2017 Committee assignments: Education, Business and Labor, Fish, Wildlife, and Parks. Facebook: Sue Vinton for Montana.
Vinton introduced a bill banning exclusionary zoning passed the House last month. The bill aims to prohibit local governments from providing developers to pay a fee that would go toward providing homes at specific prices for people with certain income levels. It also requires for 10 percent of developments of more than 10 percent of homes to be priced affordably. City officials criticized the vote saying that the bill prohibits the city of Boozman from combating one of their most difficult problems, housing affordability. Proponents argue that inclusionary zoning increases the costs of other homes in the development and shifts the burden onto developers to address affordable housing. Vinton has referred to the practice of exclusionary zoning as a "weapon" and she will do whatever she can to defeat it.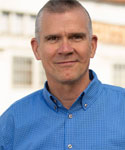 Party: Republican.
In 2019 as a member of the Montana state Senate Rosendale passed legislation targeting Pharmacy Benefits Managers targeting them for price spreading, a practice in which a health plan makes payments to the PBM who will then pay pharmacies to dispense patients prescriptions. There is usually a difference between what the plan pays and what the pharmacy receives, that difference is known as the spread. The PBM would keep the difference as a profit. Governor Bullock vetoed the legislation where Rosendale called him out saying his actions were a giveaway to pharmaceutical companies.
Campaign finances raised: $3,674,706 mostly from big-money donors. Assumed office: January 3, 2021 Twitter: @RepRosendale 8,732 followers.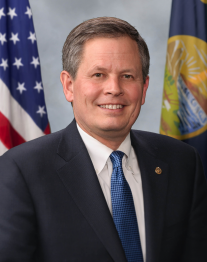 Party: Republican.
Senator Daines introduced a bill on March 23rd that would permit banks to provide services to marijuana dispensaries which would help the state's upcoming recreational marijuana market. Since marijuana is still illegal at a federal level, banks cannot provide service to them despite recreational marijuana being legal in 14 states and medical marijuana being legal in 33. The bill titled the Safe and Fair Enforcement Act (SAFE) passed the House in 2019 where it would later die in the Republican-controlled Senate without receiving a single vote. Fellow Montana Senator Jon Tester, as well as Oregon Senator Jeff Merkley both announced that they will co-sponsor the bill officially making it bipartisan legislation. If the bill can pass the deadlocked Senate it would give Marijuana businesses the ability to use banks, credit unions, and other financial institutions without the fear of being punished. This would then help create jobs, lower crime, support Montana small businesses and boost their local economy. Daines is calling his new bill "A win-win for all." The bill would provide legal protections for banks for being criminally prosecuted and would then block federal banking regulators from prohibiting banks, lawyers, or landlords from providing cannabis shops with their services.
Campaign finances raised: $32,792,199 mostly from retirees, club for growth, senate conservative fund, Votesane PAC. Assumed office: January 3, 2015. Twitter: @SteveDaines 69.3k followers.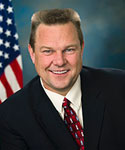 Party: Democratic.
Senator Tester is chairman of Veterans affairs who recently secured $24 million for Montana community health centers, he was also the only member of the Montana delegation who voted to deliver on vaccination testing and treatment resources. In a bipartisan bill co-sponsored by Arkansas Republican Senator John Boozman, the duo aim to improve monthly benefits for families of veterans who sacrificed their lives for our country. The bill titled "The Caring for Survivors Act" will aim to bring recipients of Dependency and Indemnity Compensation (SIC) to the surviving family members of soldiers killed in the line of duty or those who later die from service-related illnesses or injuries. Current DIC payments currently fall short of other program's payments by 12 percent. Currently, the DIC payments are restricted if the family's fallen loved one died 10 years after becoming disabled. Thanks to Senator Tester and Boozman they were able to lower the timeframe to five years, thus expanding the benefits to more surviving family members of our fallen heroes. Improving the lives of veterans and their families is one of the best things a Senator from either party can do for their constituents and their country. The spouses of fallen veterans become their caregivers once they come home from war, it's great to know that they will be getting more money a lot sooner than before for the sacrifices they made for the people who gave our country the ultimate sacrifice.
Campaign finances raised: $21,678,002 mostly from retirees, lawyers, and USAA. Assumed office: January 3, 2007 Twitter: @SenatorTester 112k followers
#4 Chief Justice Mike McGrath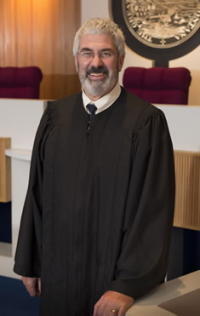 Party: Democrat
Served as Montana Attorney General from 2000-2008, served as a County Attorney from 1982 to 2000 in Lewis and Clark county focusing on violent family issues such as domestic abuse and child sex abuse. He also lost a Montana Gubernatorial primary race in 1992 where he lost to Dorothy Bradley who then lost to Marc Racicot in the general election. McGrath is also the former Chairman of the Conference of Western Attorneys General (CWAG) and served as President of the Montana County Attorneys Association. McGrath is also a former Air Force pilot who served from 1970-1972. Assumed Office: January 5, 2009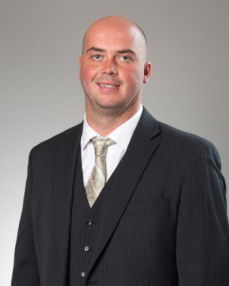 Party: Republican.
Assumed office: January 4, 2021, and has been in the House of Representatives since January 2017. Assigned to the Energy, Technology, and Federal Reservations committee, also assigned to the Taxation Committee. Facebook: Wylie Galt for HD 30.
The Montana House of Representatives has recently passed three marijuana reform bills and soon they will be voted on by the state Senate. One of them includes Derek Skees bill to reduce the tax rate down from 20 percent to 15 percent as well as reallocating the revenue the state receives from the marijuana sales. Galt acknowledged the concerns many lawmakers had over the process that was followed with these bills, stating he wants to keep all options open for now. "This is far from over, the Senate is going to have a couple of weeks, then we are most likely going to be in a conference call in a committee with this." Galt said. "So don't look at these final products. These are vessels and ideas moving, and we need to keep them moving so everyone has a seat at the table." Galt added.
#2 Lt. Governor Kristen Juras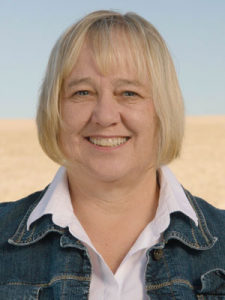 Party: Republican
Assumed office: January 3, 2021, Facebook: Kristen Juras. Juras ran for Montana Supreme Court in 2016 but lost to Dirk Sandefur. She has also worked as a law professor at Montana's Alexander Blewett III School of Law. She has no legislative experience.
April is strengthening family's month in the state of Montana and the state looks to highlight any resources available to combat child abuse.
Due to the coronavirus pandemic, we may never know how many cases of child abuse that has occurred in the state within the past year due to the fact reporting cases stabilized during the earliest stages of the pandemic. A spokesman for the state department said that the number of calls reporting child abuse had increased to over 600 cases. Kristen Juras said that child abuse cases are on the rise and she and the Governor are taking them very seriously, "It should not happen here, it should not happen anywhere, but unfortunately it does. Governor Gianforte and I are committed to doing all that we can to support Montana families and to reduce incidents of child abuse and neglect." she said. The state has worked to decrease the number of cases of child abuse. In the past 3 years, there have been roughly 1000 fewer cases of child abuse. Juras added, " By taking small steps together we can realize our common goal of supporting and thriving communities, strong and stable families, and safe and healthy children."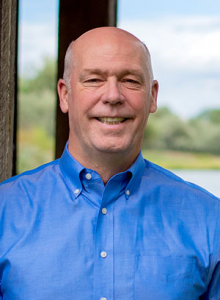 Party: Republican.
Passed the Little Shell Tribe of Chippewa Indians Act of 2019, a bill where the tribe and its members would become eligible for services and benefits with regards to the existence of a reservation or the residence of any of the tribe's members. The area of the state where this would apply would range from Blaine, Cascade, Glacier, and Hills Counties, Montana. The bill states that a tribe member must submit a membership role to the department of the interior as a condition of receiving recognition, benefits, or services.
Campaign finances raised: $352,794 mostly from Boich Companies, American Crystal Sugar, Koch Industries. Assumed office: January 4, 2021. Twitter: @GovGianforte 5,594 followers